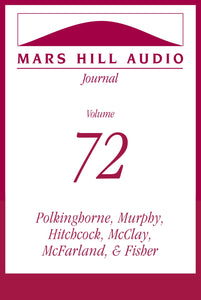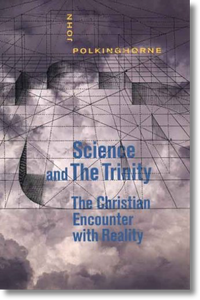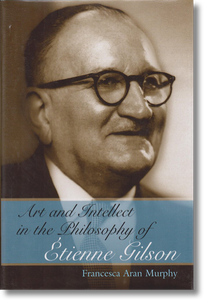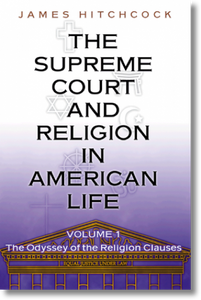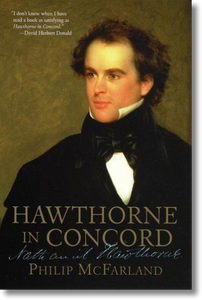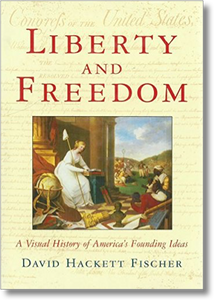 Guests on Volume 72: John Polkinghorne, on lessons for theology learned from the inductive nature of the work of science; Francesca Aran Murphy, on the efforts of twentieth-century Catholic and French philosopher Étienne Gilson to reconcile faith and reason; James Hitchcock, on the history of the Supreme Court's decisions regarding religious practice and liberty; Wilfred McClay, on Nathaniel Hawthorne's vision of the intractability of human failings and the possibilities of the American experiment, and on the theme of place and communal obligation in Nathaniel Hawthorne's writing; Philip McFarland, on how Hawthorne's sensitivity to the darker side of human nature makes him perennially instructive; and David Hackett Fischer, on the history of how Americans have understood and symbolized freedom and liberty.
In Science and the Trinity: The Christian Encounter with Reality, Sir John Polkinghorne attends to the ways both science and theology achieve knowledge and understanding. Polkinghorne, the Canon Theologian of Liverpool, was a physicist before he began his theological studies in the early 1980s, and he has written several books reconciling science and theology since he became an ordained minister. In Science and the Trinity he explains that both science and theology are "bottom up" disciplines. They gain knowledge of reality through observation and experience, and move up towards understanding from there. Polkinghorne is concerned with building a strong foundation for understanding God and thus encourages believers not to overemphasize "bookishness" in their faith; in addition to reading about God, he explains, that strong foundation is built through worshipping and experiencing Him.
Professor Francesca Aran Murphy examines the work and thought of the French philosopher Étienne Gilson (1884-1978). Gilson came of age in a time when studies in theology elevated rational arguments about a God of timeless truths over attention to an active and dynamic God who can be known through observation of reality. While he appreciated what such arguments brought to the study of theology, he emphasized the importance of beginning with reality and faith when forming theses. After all, Aquinas's faith inspired his reasoning about God and His nature, noted Gilson. Murphy states that Gilson also wrote about the origin of beauty; he — unlike the Greeks who understood beauty to be revealed in perfection — understood the crucified Christ as the ultimate revelation of beauty.
In The Supreme Court and Religion in American Life: Vol. 1, The Odyssey of the Religion Clauses, Professor James Hitchcock records the history of the Supreme Court's interpretation of the religion clauses of the First Amendment of the Constitution. Earlier rulings about what the amendment establishes regarding the separation of church and state differ dramatically from those of later times, he says. In previous eras, society and the Court assumed that religion had a legitimate role to play in public life, even though the national government could not establish a state church. As time passed, however, and various cases about the practice of religion in public life were argued before the Supreme Court, the Court delivered rulings restricting the influence of religion on public policy. As it did so, it also increased individuals' rights for their private practice of their religious beliefs.
Professor Wilfred McClay reviewed two of the biographies about Nathaniel Hawthorne (1804-1864) published during last year's bicentennial celebration of the author. Both Philip McFarland's Hawthorne in Concord and Brenda Wineapple's Hawthorne: A Life depict well the communities and people that shaped Hawthorne and his writings, states McClay. Hawthorne, who portrayed himself as more of an isolationist than he actually was, wrote in various forms, but his talent was at its best in his short stories. While those stories reveal Hawthorne's skepticism about humanity's attempts to achieve perfection, they also bear witness to the fact that he was not a cynic. McClay explains that Hawthorne shared the sense prevalent in his times that there was something special about America and its creativity in politics, and that he worked to develop its creativity in literature, writing the first American novel to command international attention and esteem, The Scarlet Letter.
Author and historian Philip McFarland discusses his biography of Nathaniel Hawthorne (1804-1864) and the features that render Hawthorne's "gorgeous prose" attractive to modern readers. Hawthorne in Concord records both Hawthorne's development as a writer, and the development of Concord, over three decades' time from the early 1840s through the mid 1860s. Hawthorne's stories, while considered morbid by his contemporaries, are appealing to later readers because of their frankness about the dark side of human nature, notes McFarland. He culled his stories not from his experiences, but from his imagination, and was more concerned with telling them in fantastical ways that would highlight the drama under the surface than with concentrating on making the surface details realistic. As a result, the tales are time-less and invite varied interpretations; McFarland says, "It's the richness of interpretation that grows out of these stories that accounts in part for why Hawthorne is so highly valued as one of our very greatest writers."
Professor David Hackett Fischer discusses what Americans since the Revolution have thought about liberty and freedom, a subject he explored through a study of the images citizens have used to represent both ideas. His book, Liberty and Freedom: A Visual History of America's Founding Ideas is the third of a four-volume cultural history of the country. It came, in part, from his research directly following the completion of the first volume, Albion's Seed: Four British Folkways in America, which revealed that at the time of the Revolution, different regions of the country had their own images to represent liberty and freedom. Fischer discovered, when he asked why this might be the case, that the two words have different, and almost opposite, origins: while both connote being unlike a slave, the Latin root of liberty means being separate, autonomous, and independent, whereas the Indo-European root of freedom means friend or beloved, tied by kinship or affection to other free people. English speakers, notes Fischer, are the only ones who use both words in common speech; Liberty and Freedom demonstrates how Americans have combined that dual heritage.
Many modern readers are reluctant to confront the works of writer Nathaniel Hawthorne (1804-1864), says professor Wilfred McClay, because his stories challenge their "move on, get over it" ethos towards the past. Hawthorne's stories, instead of depicting neglect of place and the past, reveal the beauty of what can be when one embraces these goods. McClay illustrates Hawthorne's concerns with a reading from the latter's story of adultery and its aftermath, The Scarlet Letter. The chosen passage articulates Hester Prim's return home to her New England town where she cannot escape her history; where, rather, she owns it and becomes a well-respected advisor in the community. Prim's character, states McClay, embodies Hawthorne's own ambivalence about New England and his heritage there.