Reports
MARS HILL AUDIO Reports are a series of audio documentaries creatively exploring ideas, trends, and significant figures that have shaped contemporary culture, telling their stories through studio interviews and field reporting.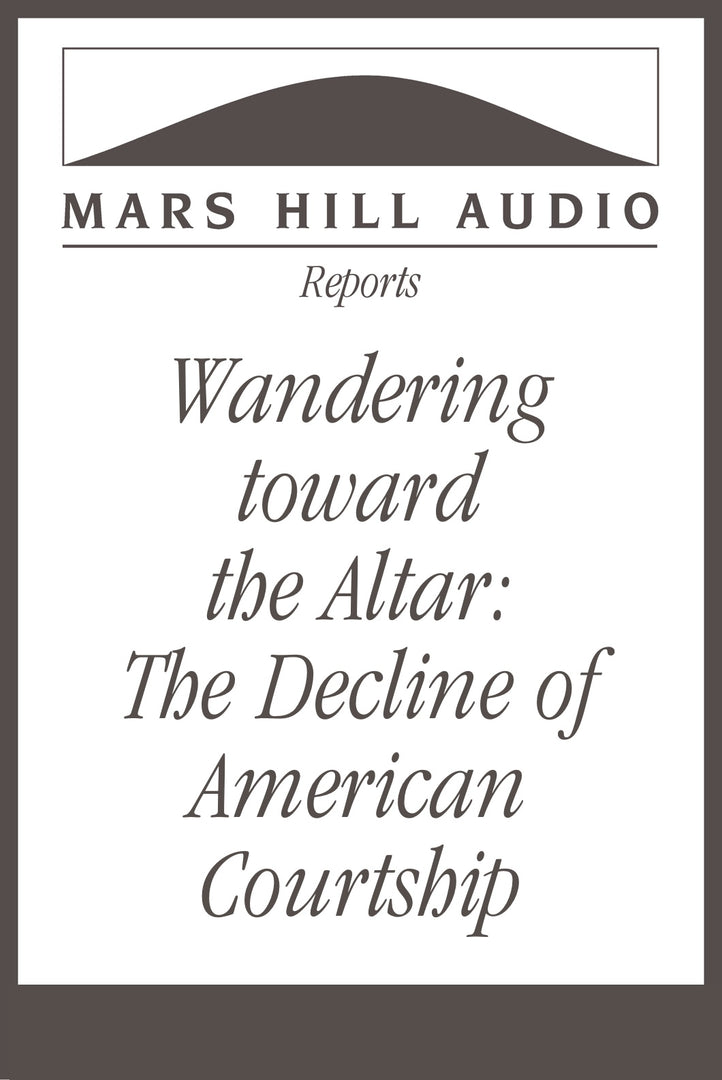 Wandering toward the Altar: The Decline of American Courtship
Much public attention is given to the decline of marriage and the family in America, but few have thought to relate this decline to the changing ways in which Americans understand and practice courtship. The cultural wisdom and conventions that once guided young men and women in their efforts to find and win suitable partners for marriage are vanishing. Modesty and sexual restraint are ridiculed, while previously stigmatized behaviors such as casual sexual "hook-ups" and premarital cohabitation have become commonplace. "Wandering toward the Altar" explores the broader cultural changes behind the end of traditional American courtship, including the rise of youth culture and dating; the demise of the productive family household; careerism and the later age of first marriage; the replacement of romantic imagination with youthful cynicism about love and marriage; and the exclusion of home and family from the practices of courting. This program features studio interviews with Leon and Amy Kass, Barbara Dafoe Whitehead, Wendy Shalit, Allan C. Carlson, Beth Bailey, Steven Nock, Kay Hymowitz, and Douglas Wilson, as well as extensive field reporting.
4 hours 30 minutes. $15.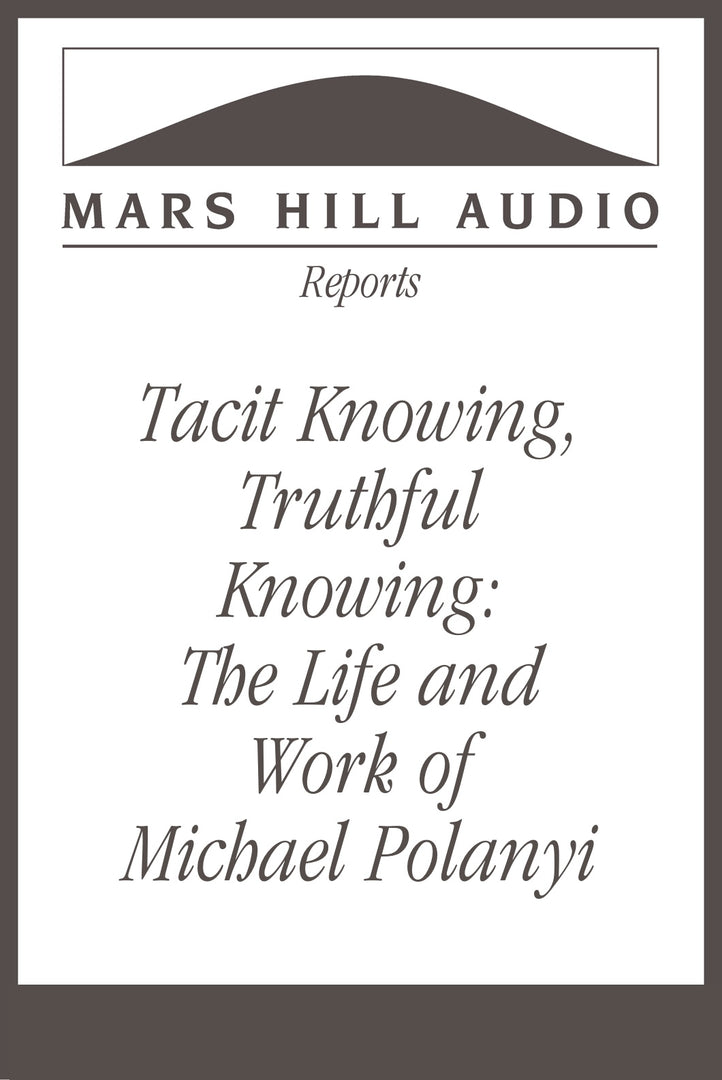 Tacit Knowing, Truthful Knowing
Though largely ignored, the work of research chemist-turned-philosopher Michael Polanyi (1891-1976) offers rich insight into the methods of science, the role of belief in all human knowing, and the important connections between knowledge and responsibility. Tacit Knowing, Truthful Knowing explores Michael Polanyi's criticisms of both objectivism and subjectivism, and his attempts to develop a more truthful understanding of how we know the world. His ideas are based on the belief that all knowledge is either tacit (silent and unspoken) or rooted in tacit knowledge.
This Report features interviews with leading interpreters of Polanyi's thought, including Marjorie Grene, Richard Gelwick, Thomas Torrance, and Martin X. Moleski. Interviews with Nobel Prize-winning chemist Dudley Herschbach, educator Steven Garber, and master violin makers Peter and Wendy Moes, along with readings from Michael Polanyi's books and correspondence, further illuminate his ideas.
2 hours 30 minutes. $15.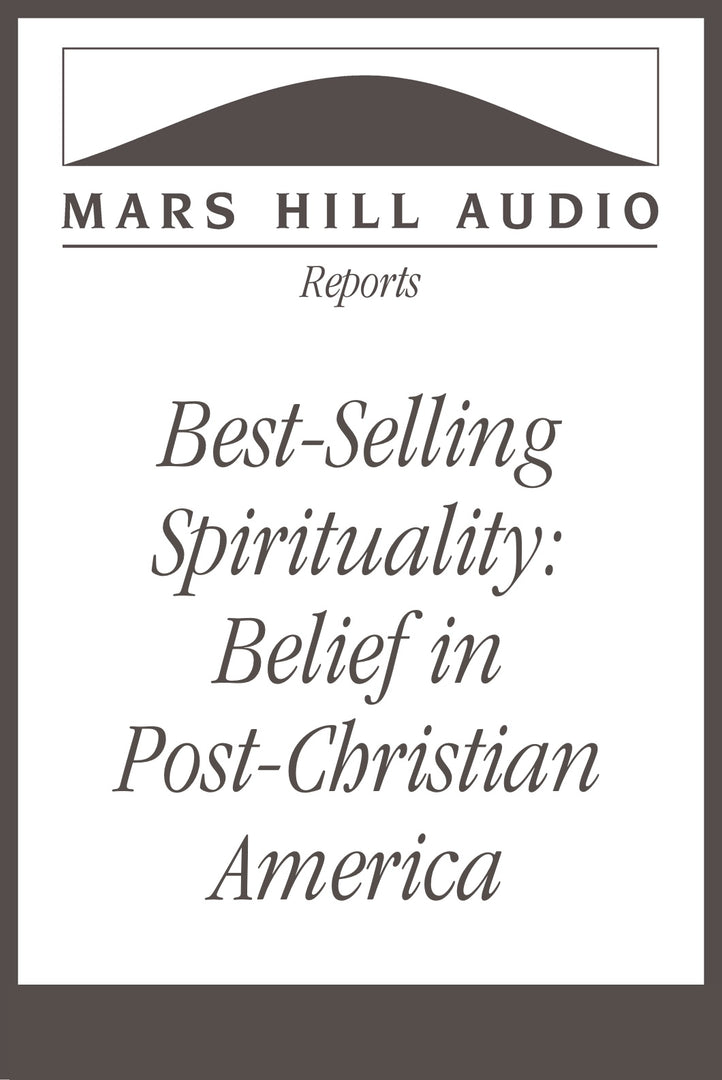 Best-Selling Spirituality
As Americans grow increasingly weary with the emptiness and aridity of materialistic culture, they have shown a growing interest in books on spirituality. Best-Selling Spirituality examines the new style of American religious belief through the stories of three best-selling books: The Celestine Prophecy, Embraced by the Light, and Conversations with God.
This Report includes interviews with people who have been guided by such books, as well as with various critics. Among the guests featured are Betty Eadie, Robert Wuthnow, Nicholas Wolterstorff, Gene Edward Veith, Peter Jones, and many others.
2 hours. $15.

Since 1993, the Mars Hill Audio Journal has provided thoughtful interviews and commentary to thousands of listeners.
Subscribe today to receive a regular dose of sound thinking.