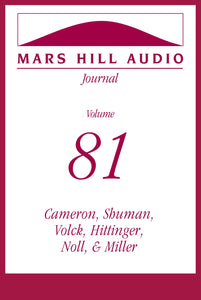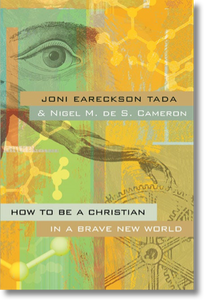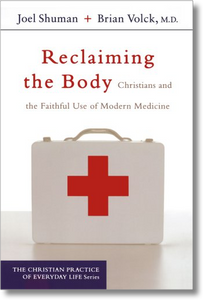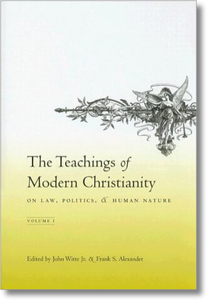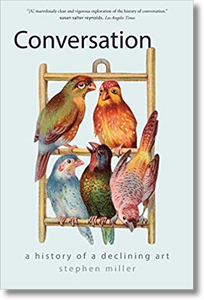 Guests on Volume 81: Nigel Cameron on the lack of ethical reflection in public policy on technology; Joel James Shuman on beliefs about God's nature and purposes informing how we think about sickness and medicine; Brian Volck on embodied life, stories, and how medical practice involves attending to the stories of the bodies of patients; Russell Hittinger on the modern state giving rise to modern Catholic social thought; Mark Noll on learning to think about law and politics from earlier Christians who lived in very different political circumstances; and Stephen Miller on the factors that sustain the art of conversation, and why it's a dying art.
Bioethicist Nigel Cameron discusses nanotechnology and the potential it holds for reinventing the human race. Cameron co-wrote a book on newly developing bio- and nano-technologies titled How to Be a Christian in a Brave New World. In it Cameron and co-author, Joni Eareckson Tada address issues as diverse as embryo research and intellectual property rights, issues that go beyond taking human life made in God's image to making that life in humanity's image. They write to encourage and to equip Christians for the challenges concomitant with the prospect of patenting and commodifying people and their genes. Cameron explains how and why Christians should prepare themselves for meeting those challenges.
Professor Joel Shuman discusses medical ethics and the book he co-wrote with Brian Volck, MD, on the matter, Reclaiming the Body: Christians and the Faithful Use of Modern Medicine. Shuman mentions the range of questions that medical ethics should address. He also notes that how people think about the issues will depend on the sorts of practices that shape their lives (shopping or praying, for example) and on the health of the community in which they live. Shuman explains how the poet and cultural critic Wendell Berry has influenced his teaching. In his classes, he says, he particularly focuses on teaching about well-ordered communities and their members.
Pediatrician Brian Volck, co-author of Reclaiming the Body: Christians and the Faithful Use of Modern Medicine, discusses stories, bodies, and the medical profession. He notes that the medical profession is one of the few occupations that still requires learners to apprentice to masters in order to learn how to care for patients. He also states that the practice of medicine embodies concern for people. Part of how that concern is embodied is through practitioners listening to the stories patients tell. Volck explains the importance of attending to stories not only for expressing concern for patients, but also for proper, thorough diagnoses.
Professor Russell Hittinger discusses topics from both of his essays published in The Teachings of Modern Christianity on Law, Politics, and Human Nature, Vol. 1. Hittinger's two essays are titled "Introduction to Modern Catholicism" and "Pope Leo XIII (1810-1903)." In the first of the two he studies the mid-nineteenth century and the development of Catholic theology and philosophy during that time. He describes three separate "social unities" and how the State tries to account for them. Hittinger also mentions Pope Leo XIII and his encyclicals, the subject of the second of his two essays.
Professor Mark Noll discusses how Protestant thinking about politics has changed since America's founding. Noll's essay on the matter, "Introduction to Modern Protestantism," is published in The Teachings of Modern Christianity on Law, Politics, and Human Nature, Vol. 1. Noll notes that Protestants in earlier times inhabited the public square as Christians but without thinking seriously about how it should be shaped. In more recent years, however, they began realizing the value of "thinking long and hard" about how the body politic should be ordered (thanks in part to their interactions with Catholics and Catholicism). Noll also mentions certain giants of the faith, including Dietrich Bonhoeffer (1906-1945), and how their lives bear witness to the connection between personal piety and cultural formation.
Writer Stephen Miller discusses his book Conversation: A History of a Declining Art, along with trends in society that work against cultivating that art. Miller defines conversation as the free exchange of ideas. He locates the acme of fine conversation in the eighteenth century in the coffee houses and salons in England. Conversation today is a pale shadow of what it was then, consisting more of the exchange of anecdotes than of people sharing discussion of something other than themselves. Miller names a handful of the factors contributing to this deterioration of conversation.
On this edition's bonus track, bioethicist Nigel Cameron is concerned that discussion of the moral significance of the embryo is lacking in public debate about stem cell research. He raises questions of where boundaries fall in our treatment of the embryo, and finds that no clear limit seems to have been established. The case against stem cell research is more subtle than mere "pro-life craziness." Does being pro-science mean that we must do whatever science allows us to do? Cameron makes the case that false arguments are an inevitable political ploy when serious ethical reflection is abandoned.