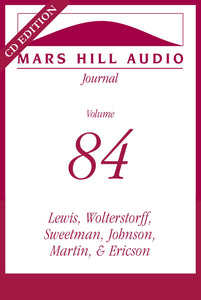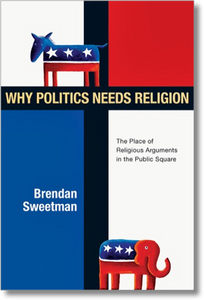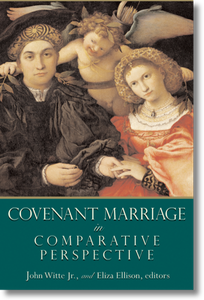 Regular price
Volume 84 (CD Edition)
Guests on Volume 84: Harry R. Lewis, on higher education's amnesia about its purposes, and how that shortchanges students; Nicholas Wolterstorff, on Abraham Kuyper (1837-1927), the French Revolution, worldviews, and "sphere sovereignty"; Brendan Sweetman, on why religious worldviews should not be excluded from political life; James Turner Johnson, on the development of Christian thought about the meaning of marriage; David Martin, on how the 1960s replayed themes of the 1890s and 1930s; and Edward Ericson, Jr., on Aleksandr Solzhenitsyn's beginnings and legacy.
"There is a great role that the arts play in lifting the human spirit in a way that few other things in life do." 
—Harry R. Lewis 

Professor Harry R. Lewis discusses the state of contemporary university education and what it could offer students. Lewis is author of Excellence Without a Soul: How a Great University Forgot Education. He explains that universities in America have forgotten that their task is in part to educate students about humanity and about what it means to be a citizen; they focus instead on providing them "a good experience." Lewis describes how universities are becoming globalized and why that concerns him. He also addresses why the humanities are an important component of university education.
"Calvinism in particular and Christianity in general is not just a set of beliefs about eternity and how to get to eternity and how to be pious." 
—Nicholas Wolterstorff 

Professor Nicholas Wolterstorff discusses two concepts prevalent in the theology of Abraham Kuyper. Wolterstorff is author of the essay "Abraham Kuyper (1837-1920)" published in the anthology The Teachings of Modern Christianity on Law, Politics, and Human Nature, Vol. 1. Kuyper is well-known for his work on worldview and sphere sovereignty. Wolterstorff describes how Kuyper's first parish influenced his thinking on worldview. Close observation of the French Revolution, he explains, is partly responsible for the development of Kuyper's thought on sphere sovereignty. Wolterstorff attends to what both terms mean.

"The belief that all human beings are created equally, in the image of God, has political implications." 
—Brendan Sweetman 

Professor Brendan Sweetman discusses the relationship between worldviews and politics. Sweetman, author of Why Politics Needs Religion: The Place of Religious Arguments in the Public Square, says that he has been interested in how worldviews shape political discussions and decisions since his time in graduate school. Whether people realize it or not, some sort of worldview informs their thoughts about what should be debated in the public square and the premises that should be used in the debates. Sweetman notes that the primary worldview guiding public dialogues in pluralistic democracies is secular. He states that a religious worldview should bear equal weight in political discourse.
"The man is the helper for the woman, the woman is the helper for the man. The proper marriage relationship is one in which each gives help to the other to enable him or her to be what he or she ought to be and to complete one another in that whole process of reciprocal self-giving." 
—James Turner Johnson 

Professor James Turner Johnson discusses the Puritan comprehension of marriage as a covenant between friends of the opposite sex. Johnson is author of the essay "Marriage As Covenant in Early Protestant Thought: Its Development and Implications," which is published in the anthology Covenant Marriage in Comparative Perspective. He explains that the English Puritans drew on the history of thought about marriage from Augustine to the Middle Ages in order to develop their understanding of it. Johnson states that they emphasize reciprocity in marriage. He also notes what Anne Bradstreet's poetry indicates about how the Puritans thought of marriage as the truest of friendships.
"The pope [has] identified narcissism as the core problem of Western Europe." 
—David Martin 

Sociologist David Martin defends his claim that the 1960s were a turning point in Western culture. Martin is author of On Secularization: Towards a Revised General Theory. He notes that the 1960s saw a full flowering of hostility towards, and rejection of, the constrictions institutions place on individuals. The seeds of this antinomianism were sown decades earlier, particularly in the 1890s and 1930s, says Martin. He explains that the fruit of the flowering is skepticism and narcissism.
"But now what is true about the [The Gulag Archipelago] is true about [One Day in the Life of Ivan Denisovich], first of all he was wanting to say: see humanity in extremis . . . You cannot drive humanity entirely out of human beings." 
—Edward Ericson, Jr. 

Professor Edward Ericson, Jr., tells the story of the publication of Aleksandr Solzhenitsyn's first work and discusses the difference between how his work was perceived and what he intended with it. Ericson is editor of The Solzhenitsyn Reader: New and Essential Writings, 1947-2005. When the editor who first published Solzhenitsyn read his manuscript, he changed from his pajamas into formal office attire because he knew he was in the presence of a new world masterpiece. When that masterpiece was published, and for decades afterwards, readers and critics presumed that Solzhenitsyn's writings were intended primarily for political purposes. Ericson explains why such presumptions are wrong and illuminates the "perennial values" of the novels.
"We don't have a principle about what our job is with students other than to make sure they're happy and satisfied with their college experience." 
—Harry R. Lewis 

Professor Harry R. Lewis describes how colleges are discouraging their students from becoming responsible adults. Lewis is author of Excellence without a Soul: How a Great University Forgot Education. The current trend in colleges and universities, which is similar to the trend in other institutions, is to give students what they want rather than what they need. So instead of routinely prompting students to address questions about their motivations and the types of lives they wish to lead, universities are busy providing soft beds and pubs so that students might have an enjoyable college experience. Lewis attends to the role colleges and faculty could play in students' lives.