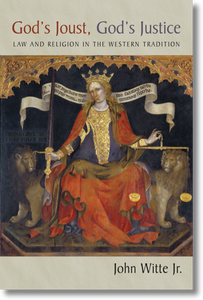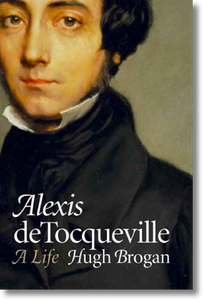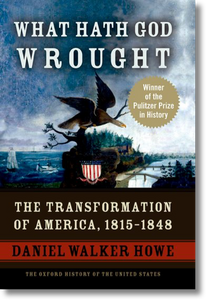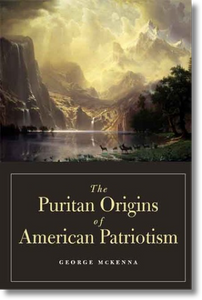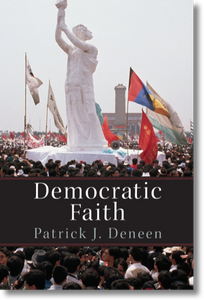 Regular price
Volume 91 (CD Edition)
Guests on Volume 91
• JOHN WITTE, JR. on the life and work of legal historian Harold Berman and on the revolutionary changes throughout the history of law in the West
• HUGH BROGAN on Alexis de Tocqueville's understanding of democracy, equality, liberty, free association, social status, and the dangers of centralized government
• DANIEL RITCHIE on Tocqueville's analysis of the dangers of individualism (and how they might be avoided)
• DANIEL WALKER HOWE on the confidence in progress and Providence in early nineteenth-century America
• GEORGE MCKENNA on how the Puritan understanding of God's purposes in history shaped American political culture
• PATRICK DENEEN on the differences between Aristotelian and modern political philosophy and on how Wendell Berry's thought demonstrates his identity as a "Kentucky Aristotelian."
Click here to download a pdf file with the contents listing and bibliographic information about this Volume.
John Witte, Jr.
"What we are in now is in many ways a negotiation about the legitimacy of the Western project altogether and a seeking to gain wisdom from our increasing understanding of the world and its globalized polity, what really are the enduring lessons of the West and what are the insights of non-Western traditions that need to be brought to bear on law today."
—John Witte, Jr., author of God's Joust, God's Justice: Law and Religion in the Western Tradition (Eerdmans, 2006)

Professor and legal historian John Witte, Jr. talks about the legal mind and scholarship of famed law and religion scholar, the late Harold J. Berman. John Witte, Jr. worked for years with Dr. Berman at Emory University Law School and during that time became familiar with the development of Berman's legal thought. Witte then discusses the framework of legal history involving bursts of development or watersheds in the development of the tradition of Western law from Greek and Roman times to the present day crisis of the Western tradition.        ⇧
•     •     •
Hugh Brogan
"Tocqueville was a strong French nationalist in many respects, but at the same time he could see this argument between centralization and localism ran right through French history."
—Hugh Brogan, author of Alexis de Tocqueville: A Life (Yale University Press, 2006)

Hugh Brogan, Research Professor of History at the University of Essex and author of a recent biography of Alexis de Tocqueville, discusses the insightful Frenchman who visited the United States in the nineteenth century and went on to write a penetrating review of American society. In this interview, Brogan explains what Tocqueville thought of liberty and equality in America, and especially what these ideas meant to Tocqueville with respect to French political and cultural history. He also describes Tocqueville's observations concerning a free society's relationship to a central government.        ⇧
•     •     •
Daniel Ritchie
"The solution to the problem of individualism really is in the right use of liberty, and Americans use their liberty in four or five different ways, according to Tocqueville."
— Daniel Ritchie 

English professor Daniel Ritchie reflects on the relationship between individualism and equality as the democratic displacement of social place. The link that Tocqueville saw between democracy and a kind of self-indulgent abandonment of communal public life concerned him, for Tocqueville greatly admired the ability of Americans to associate with each other to accomplish shared goals. Ritchie highlights a number of Tocqueville's observations of the ways in which Americans accomplished this kind of association.        ⇧
•     •     •
Daniel Walker Howe
"Morse himself and certainly many, many other people expected that the telegraph would not only make for greater commercial efficiency and report the news more rapidly and accurately, but it would be a force for good. It would promote social reform, Christian missions, and facilitate America's role as a model democracy."
—Daniel Walker Howe, author of What Hath God Wrought: The Transformation of America, 1815-1848 (Oxford University Press, 2007)

Daniel Walker Howe examines about the dynamic forces at work in nineteenth-century America that undergirded American faith in progress. He highlights the role of transportation and communications technologies and biblical religion and calling. Many Americans, whether Whig or Democrat, understood the nation as one with a divine mission to the world, differing only in what constituted this mission. The impetus to social and religious progress and the spread of cultural and material wealth was driven partially by such a mission, which institutions of higher education encouraged in the elite populations of students they served.        ⇧
•     •     •
George McKenna
"It's the Exodus story. It's been a powerful myth in our history."
—George McKenna, author of The Puritan Origins of American Patriotism (Yale University Press, 2007)

Professor George McKenna gives an overview of religious paradigms during the American colonial era. McKenna describes how the Puritans saw their own faithfulness and national flourishing as bound up in God's providence and plans for the people of America. This sense of God's providence was as an immanent presence that would respond to faithfulness and lack of faithfulness with favor and punishment, and this concern for the divine response undergirded their sense of mission. This mission was, in fact, not a mission to build a new nation per se, but instead to renew and reform the church community. During the American Revolution, this mission was reconstructed to tell a myth of pilgrims escaping from England to create a new nation founded on democratic freedoms. But this myth would have been strange to the Puritans, who instead understood themselves to be enacting a vision of the faithful church, and many of whom were simply waiting for England to be reformed, at which point they would return to their homeland.        ⇧
•     •     •
Patrick Deneen
"We cannot become naturally what we are, except through the avenues of culture, through the avenues of a kind of collective life lived through and with other people."
—Patrick Deneen, author of "Wendell Berry and the Alternative Tradition in Political Thought," an essay in Wendell Berry: Life and Work (Kentucky University Press, 2007)

Political theorist Patrick Deneen converses about the implicit assumptions undergirding modern Western political sensibilities, assumptions regarding the nature of humans stemming from Enlightenment thinkers such as John Locke and Thomas Hobbes. In contrast to their view of human beings as essentially isolated and independent individuals using the natural environment for subjective chosen ends, Aristotelian political thinkers understood the end or finality of human beings as being inextricably natural and cultural, in accord with and dependent on nature, including other human beings. The modern divorce of human beings from the rest of the creation — the natural world — has implications for how we treat the natural world and understand our own independence.
"It's the extraordinary productivity of our economy as a result of high degrees of specialization that our workplaces are defined by, and even governed by...that's the hallmark of the modern economic system."
—Patrick Deneen

Patrick Deneen continues his conversation with Ken Myers and focuses on Wendell Berry's observations of the consequences of democratic individualism and specialization. Berry and Deneen worry about the modern tendency to elevate specialization in many spheres of life to the point where the general whole suffers from fragmentation and incoherence; divisions of labor, people, and academic disciplines, while allowing a kind of tremendous mechanical efficiency, tend to harm the enterprises of building community, knowledge and economies, enterprises which require a coherent, organic vision to flourish. When the parts lose sight of the whole, the whole suffers and the parts lose meaning.        ⇧